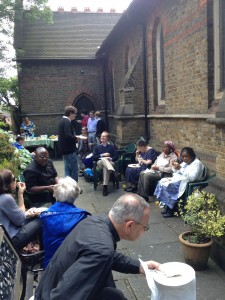 At Holy Innocents there are lots of groups and activities you can get involved in. We are a welcoming community with lots to offer. So, please take a look at our pages and get involved!
The types of groups and activities we have reflect our desire to ensure there is something for everyone here at Holy Innocents. From study and reading groups to Parish Clubs, Homeless Respite, Music, and coach trips – do consider what might suit you.
We don't mind if you want to come and try any of our groups for a short period to see whether the group is for you. However, we suggest that you stay long enough to experience both the social & the learning side of the group, so that you can make a fair judgment.
All are welcome to come along to any of our events and groups at Holy Innocents.