Holy Innocents is the Church of England Parish Church for Hornsey and Crouch End.
Our congregation is a vibrant mix of ages and backgrounds. Our services are in the Anglo-Catholic tradition and everyone is welcome to come and worship.
Together with our sister church of Holy Trinity, we have daily Morning and Evening Prayer and Mass, as well as regular study groups.
We are strongly committed to serving our neighbours and are enthusiastic about our work with local schools and community groups, especially our involvement with Haringey & Enfield Homeless Respite.
Our Sunday Mass is at 10am. Come and see!
You can view our safeguarding policy here
Come and join us for Little Innocents, our Stay and Play every Tuesday in term time from 10-12.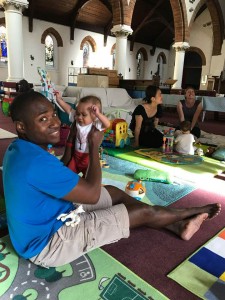 Join us for our All Souls' Requiem Mass. Come and light a candle for a loved one, or come and sing Faure's Requiem.